Friendliness of Albanian
Albania is often referred to as Europe's backwater. Corruption deeply embedded in society or entire villages taken over by drug gangs are topics you often hear about in the public sphere.
However, tourists who have visited in Albania tell a different story of the overwhelming kindness and helpfulness of the Albanians. How to dare to walk alone through the city streets at night without fear of e.g. robbery. In Albania you have one of the lowest risks of being robbed in Europe!! See link!
I have collected here some of the stories and experiences of travellers who have experienced the friendliness of Albanians.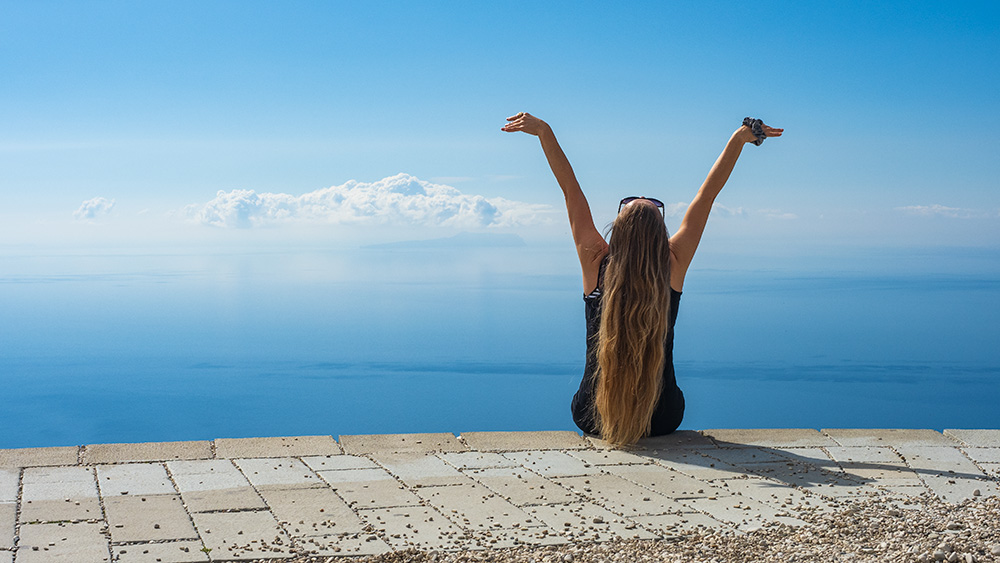 Last year's trip in April brought back a positively surprising event at Tirana airport.
We had just landed and collected our luggage. We went to a small shop on the airport to buy some snacks and went outside to enjoy them. We sat there, enjoying the start of our holiday, and thought that we were on holiday and in no hurry to go anywhere.
We wondered where the bus to Tirana leaves from – well, we'll have time to see it when we're leaving. I told my wife that I could wait another hour for the bus.
We started walking in the direction we thought the bus was leaving and there it was. Someone just got on the bus and walked to the back. We walked unhurriedly to the bus and the person who had just got on came out of the back door and asked:
– Tirana?
– Yes, yes, yes – we are going to Tirana.
The driver picked up the phone and called somewhere… then beckoned us to quickly follow him. We ran between the buildings towards the road that runs along the edge of the area.
A bus had just stopped in the street, and a man got out and ran behind the bus to stop the traffic …. we looked silly…the man guiding us gestured in the direction of the bus and we made a run for it. We boarded the bus, paid the fare and took our seats. We wondered what had happened.
Probably just before we arrived at the bus departure point, a bus had left for Tirana. When we arrived, the driver we met stopped the departing bus on a nearby street and directed us to it. That's how we quickly moved forward. I told my wife that this probably doesn't happen anywhere else but in Albania! You get the feeling that the traveller is being served with the utmost care and heart.
After this event, it was nice to continue the holiday. We were delighted by a few other equally amazing situations on our holiday. Looking back, it's nice to look forward to the upcoming autumn trip.
Heikki Kettunen
We have recently bought a lovely apartment in riverview area. Today the appartment manager and his son took us out to sort out the WiFi and electric. Took us to buy essentials pots, cutlery, kettle etc. Then took us to an electrical shop to get tv, washing machine. Because the shop wanted to charge us £20 for delivering they didn't want us to pay that so packed it all in to the car themselves.
Next because the shower needed sorting they took us to a shop that sold shower units, and the guy came the same day put in the new pipes and fitted our washing machine. Plus in the meantime we realised the TV would be better on a wall bracket so he drove us back to electrics shop to explain in Albanian what was needed and we got exactly what was needed.
The plumber then helped us fix the bracket to the wall!! After all the help we wanted to give some money as a way of thanking them for everything they have done.
And we near enough had to force them to take it. Being English it is very hard to get how friendly and helpful the Albanian people are. We are going to love living here.
Chris Knight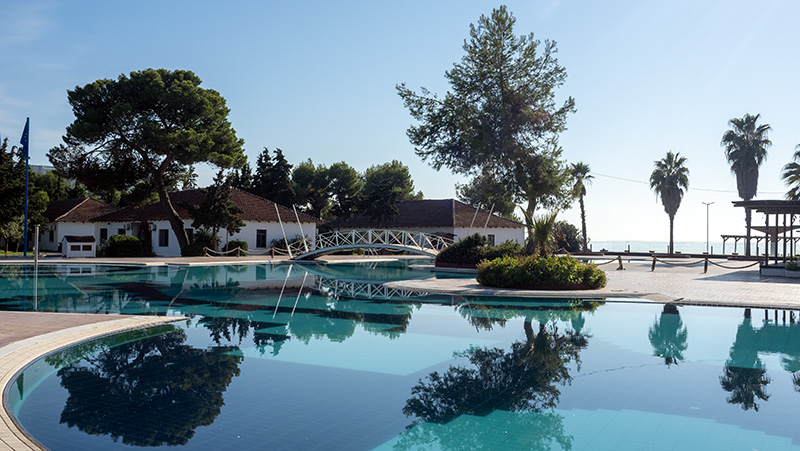 My husband and I were in Sarandra for just under two weeks. Next night is our last night in Tirana and in the morning we start our journey home to Finland. We have a good finnish friend, living in Sarandra for almost four years. We invited him on our last day to visit our hotel apartment. Our friend was tired when we made our way to his home. We asked the hotel staff to call us a taxi. And what did we do? The man said "I'll take you in my own car, no problem." And he refused to take any payment. This left an indelible impression. Next summer again to Sarandra. 👍☀️
Marjo Anström
For ten years we have been visiting Albania. Usually once a year for a month, sometimes twice a year. During these trips, we have got to know the kindness of the Albanians. A good example of this is the time we stayed above Bistrica Beach. Below our apartment building was a hotel that provided sunbeds on the beach. We bargained for a month's rate and the hotel's "janitor" cerried the beds and shade to the beach every day, even though we weren't there. We always holiday in the off-season, so the beach is always empty.
We used to take the bus from Ksamili to the city centre at 15:00. The same bus was also used by this janitor. Once when we wanted to pay for our ride, the conductor told us that our fare had already been paid and pointed to the caretaker. From then on, we went to the city centre by taking it in turns with the caretaker to pay for the three of us. We appreciated his kindness in this payment, because in Albania salaries are not very high. We had no common language, but our encounters were warm. Sometimes we would bring him a pastry, which he would enjoy during a coffee break while he was working.
Another friendship, lasting many years, has been established with the couple who own the "wine corner". That bar is located at the junction when Butrintintie turns from Saranda towards Ksamil. Many times, when we have gone back to the house after dinner, we have a bag of grapes or other fruit with us for supper. To take home, walnuts and home-burnt raki. We also bring them gifts ourselves. We're looking forward to seeing them again, even though we've already decided that that trip was the last trip to Albania. There is always something that keeps you coming back, and one of the reasons is the friendliness of the Albanians. Confidence and the way things are going has also been confirmed by the time we were on the bus on the way to Tirana. I got a message from the owner of our accommodation that we can't go there because. the flat had a water pipe break. But he had arranged for us to stay in a friend's flat and this guy will come and pick us up at the bus station and take us there.
After waiting for a while, this man arrived and everything was fine. Although, while we were waiting on the street corner, one or two people were interested in us and asked if they could help!
Ann Thomson
Hi! I made two films about my trip through Albania, especially the first one really shows the kindness of people and even helpfulness of the police!
Choose Levi